Good Tidyings for all A Little to the Left players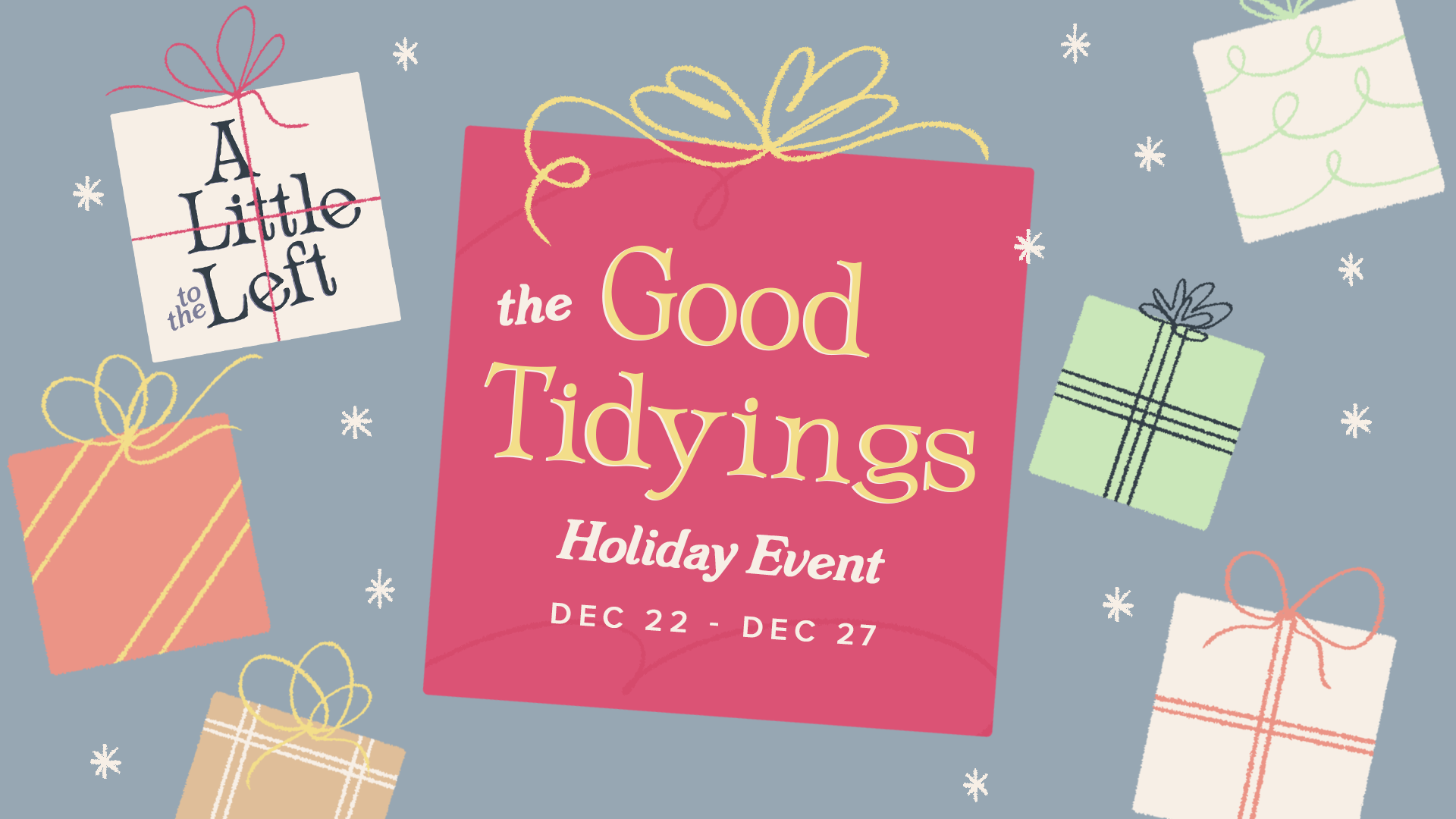 Good Tidyings for all A Little to the Left players
Spruce up this season as The Daily Tidy Delivery gets a wintry wrapping
Halifax, Nova Scotia, CA – 15 December 2022. Feline festive? Developer Max Inferno would like to wish Good Tidyings to all A Little to the Left players on PC, Mac and Nintendo Switch™ with its first live Holiday Event.
From 22 December through to 27 December, the organisational puzzle game features a seasonal spin on normal proceedings. The usual messes found within The Daily Tidy Delivery mode will temporarily make way for six new, hand-crafted Yuletide disasters in need of a caring, cleaning hand.
Get ready for less elf, more shelf as you declutter the house by assembling broken cookie pieces and… well, we don't want you to peek at these presents too early.
"We've been overwhelmed by the support we've received since our November launch," says Max Inferno co-founder Anne Macmillan (She/Her/Hers). "Thank you so much to everybody who has welcomed A Little to the Left into their home so far. It's exceeded even our most hopeful expectations, which means that Lukas and I – not forgetting Rookie, who's answering to 'Santa Claws' this month – can continue doing what we love: working on new puzzles and surprises for the future. We hope you enjoy playing with the fresh messes inside our first Holiday Event and that you have a wonderful season."
The Good Tidyings Holiday Event will arrive as a free update for all A Little to the Left players on PC, Mac and Nintendo Switch. This limited-time event can be unwrapped from 00.00 in your local timezone on 22 December. A new puzzle is accessible on each day of the Holiday Event, and can be played up until 23.59 in your local timezone on 27 December. Be sure to solve them all before they're boxed up with the decorations and returned to the attic.
Max Inferno's holiday creations don't stop with the game, either. Anyone looking to gift A Little to the Left to friends or family can visit the official Max Inferno website to download a free DIY holiday card template complete with pop-up gift or sneaky swiping cat paw. Insert a gift card for the digital store of your choice for the purrfect present.
About A Little to the Left
Sort, stack, and organise things into just the right spot in A Little to the Left, a tidy puzzle game with a mischievous cat who likes to make a mess!
Solve puzzles by arranging objects into curious patterns
Multiple solutions make for intuitive and satisfying puzzle design
A remixed puzzle solution unique for you every day outside of Holiday Events with The Daily Tidy Delivery
Perfect for casual puzzle game fans and those who get a jolt of satisfaction from a well organised space
Nintendo Switch page: https://www.nintendo.com/store/products/a-little-to-the-left-switch/
Steam page: https://store.steampowered.com/app/1629520/A_Little_To_The_Left/
A Little to the Left is out now on PC, Mac and Nintendo Switch.