Wobbledogs Console Edition hatches onto PS4 and Xbox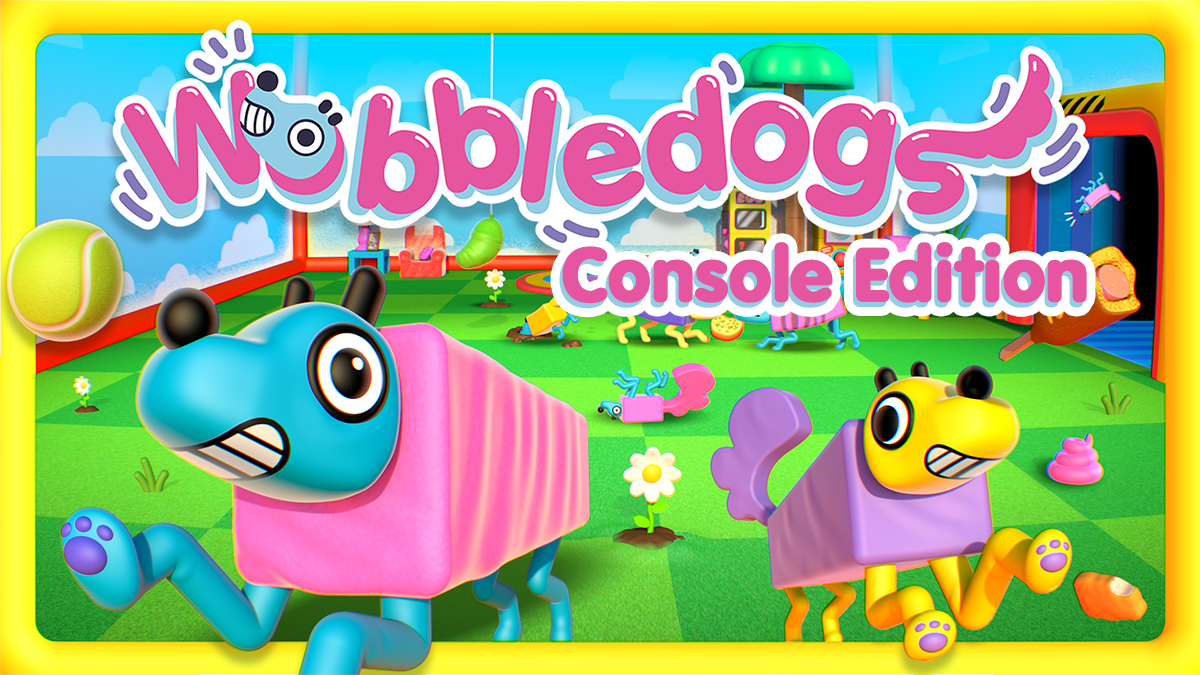 Wobbledogs Console Edition hatches onto PS4 and Xbox
Deal with digital dogs today
Los Angeles, California, USA – 23 May 2023: After a short gestation period, Wobbledogs Console Edition is bursting out of its cocoon and onto PlayStation®4 (PS4™) and Xbox One today. Developed by Animal Uprising and Auroch Digital, and published by Secret Mode, these new versions of the popular game come with revamped UIs and optimisations specific to each console, along with all content currently available in the Nintendo Switch™ edition.
Wobbledogs Console Edition allows players to raise their digital dogs from egg to grave, influencing their mutations and evolutions by feeding them, playing with them, and decorating their home. This chill sandbox simulation game has proven popular with players, scoring an Overwhelmingly Positive rating on Steam from over 6,000 reviews.
About Wobbledogs Console Edition
Wobbledogs Console Edition is a 3D pet simulation where you raise your own personal hive of rapidly mutating dogs, physically simulated all the way down to their guts! It's a casual and chill sandbox experience for players of all ages who want to care for their very own virtual pets in a surprising, unique, and stress-free environment. The dogs start out relatively normal but mutate and behave in surprising ways as the game progresses and their evolutionary lines advance.
Wobbledogs Console Edition has been optimized specifically for console, and lets players experience the chaotic multi-headed pooch simulator with a revamped UI designed specifically for console play.
Wobbledogs Console Edition is available now on PlayStation 4 and Xbox One priced $19.99 / £15.99 / €19.99. It is available on Nintendo Switch.

Wobbledogs is also available on Steam. 
Download assets from the press kit:
https://www.dropbox.com/sh/45i7nbty8rd9x3r/AABmUflQc5b5DE3MfgTvnwara?dl=0