Wobbledogs Console Edition mutating to add PlayStation and Xbox versions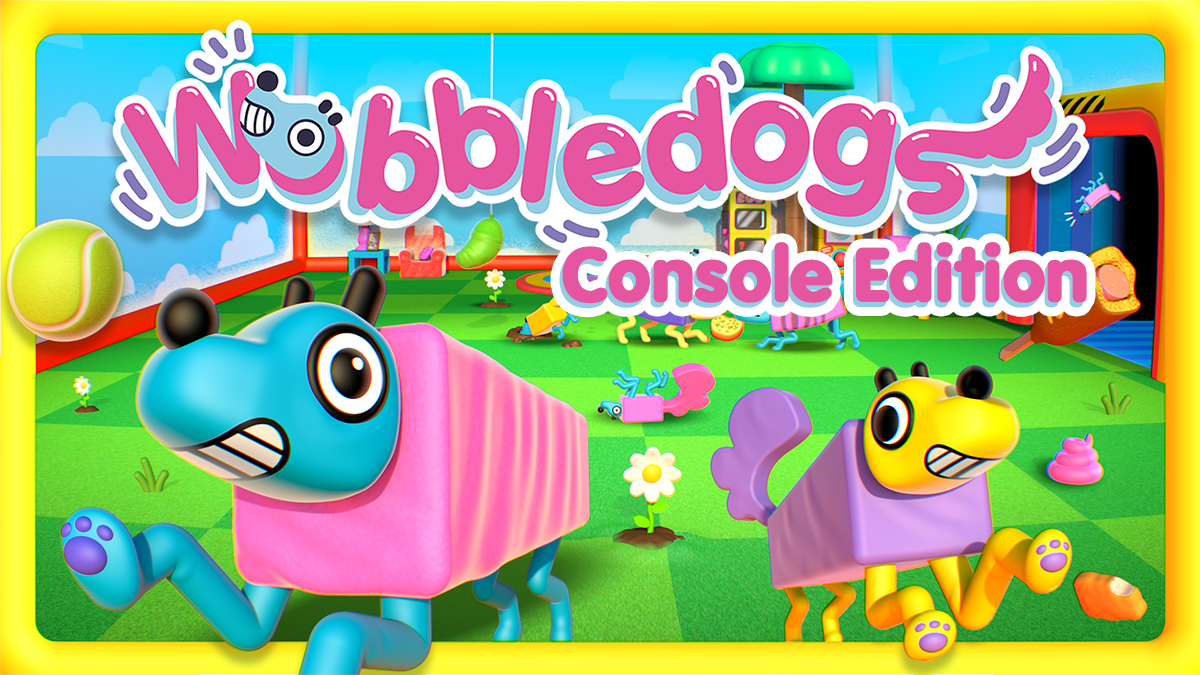 Wobbledogs Console Edition mutating to add PlayStation and Xbox versions
Launching 23 May
Los Angeles, California, USA – 18 May 2023: Mad scientists and dog lovers rejoice! Wobbledogs Console Edition, developed by Animal Uprising and Auroch Digital and published by Secret Mode, is launching on PlayStation®4 (PS4™) and Xbox One on 23 May. Prepare to generate and mutate your own kennel of loveable mutant mutts, keep them happy and fed, and then feed their corpses to their clone children (if you want to).
Already a huge hit on Steam and Nintendo Switch™, Wobbledogs Console Edition will launch on PlayStation and Xbox with all the same content as the existing Switch version. Both new editions have been optimised for their respective consoles, with a revamped UI to make digital dog raising better with a controller. And yes, you can still pet the dogs.
About Wobbledogs Console Edition
Wobbledogs Console Edition is a 3D pet simulation where you raise your own personal hive of rapidly mutating dogs, physically simulated all the way down to their guts! It's a casual and chill sandbox experience for players of all ages who want to care for their very own virtual pets in a surprising, unique, and stress-free environment. The dogs start out relatively normal but mutate and behave in surprising ways as the game progresses and their evolutionary lines advance.
Wobbledogs Console Edition has been optimized specifically for console, and lets players experience the chaotic multi-headed pooch simulator with a revamped UI designed specifically for console play.
Wobbledogs Console Edition launches on PlayStation 4 and Xbox One on 23 May. It is available now on Nintendo Switch priced $19.99 / £15.99 / €19.99.
Wobbledogs is also available on Steam. 
Download assets from the press kit:
https://www.dropbox.com/sh/45i7nbty8rd9x3r/AABmUflQc5b5DE3MfgTvnwara?dl=0