Turbo Golf Racing Season Two is... LIVE!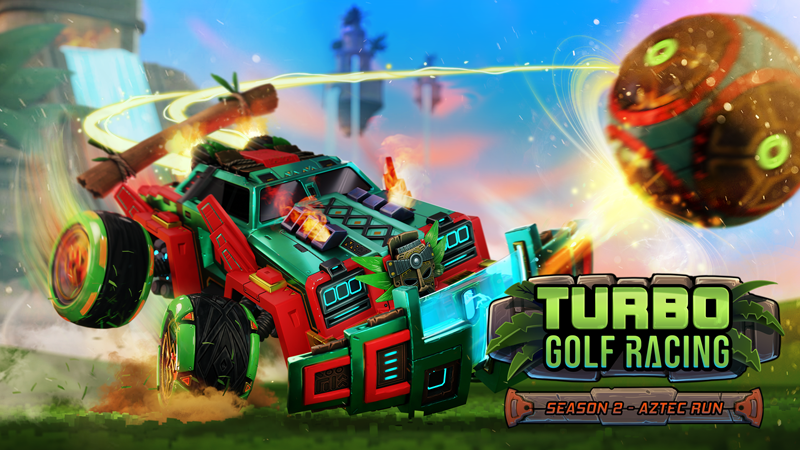 Turbo Golf Racing Season Two is... LIVE!
Latest free update includes ten additional levels, Ranked Leaderboards and a whole new biome
Manchester, UK – 17 November 2022. Sports-racing mash-up Turbo Golf Racing, from indie developer Hugecalf Studios, is celebrating the launch of its biggest content patch to date with the official tee-off of Season Two. As with all previous Turbo Golf Racing updates, Season Two is completely free for all Turbo Golf Racing Early Access, Game Preview and Game Pass players on PC and Xbox platforms.
Season Two is available now and delivers an entire new 40-level progression pathway brimming with new cars, balls and other cosmetics. Ten new levels also feature, taking place within a stunning new Aztec-inspired biome home to new gameplay features such as waterfalls and geysers. Plus, Season Two introduces new tutorials and delivers on one of the community's biggest requests: Ranked Leaderboards.
It's Turbo Golf Racing's most ambitious expansion yet and brings the course total to a staggering 52 levels.
The full list of new content:
• Aztec-inspired biome
• Ten new levels
• Ranked and wins leaderboards
• Turbo boost canister (is staying as a permanent fixture)
• Interactive water features on the courses
• 40 new seasonal progression rewards, including three car bodies and six balls
• 13 unseen items added to the shop
• New Tutorial
• An online indicator to see who's playing
In addition to new content, the launch of Season Two introduces various tweaks and adjustments. The full list is visible on the official update blog.
There's plenty more still to come during Turbo Golf Racing's journey through Early Access. Expect new Power Cores, seasonal events, biomes, levels and Achievements in the future, as detailed on the latest content Roadmap: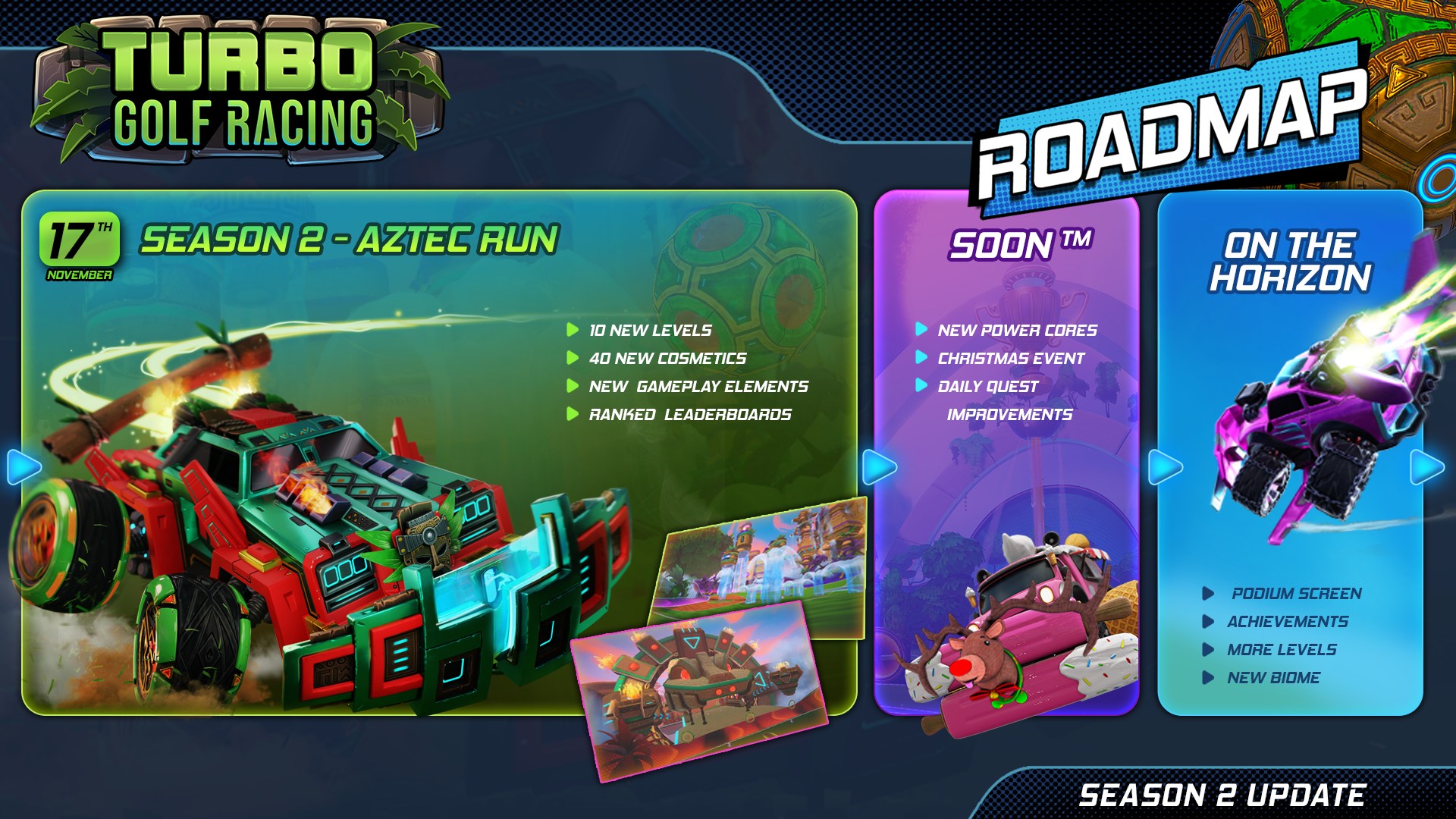 In August 2022, Turbo Golf Racing launched into Steam Early Access and Xbox Game Preview on Xbox Series X|S, Xbox One and Microsoft Store with an RRP of £14.99 | €17.99 | $17.99. It is also available via Xbox Game Pass and PC Game Pass.
It is our current expectation that Turbo Golf Racing's Early Access period will last approximately 12 months.