SECRET MODE ANNOUNCES PARTNERSHIP WITH BILLY GOAT ENTERTAINMENT TO DELIVER A BRAND-NEW IP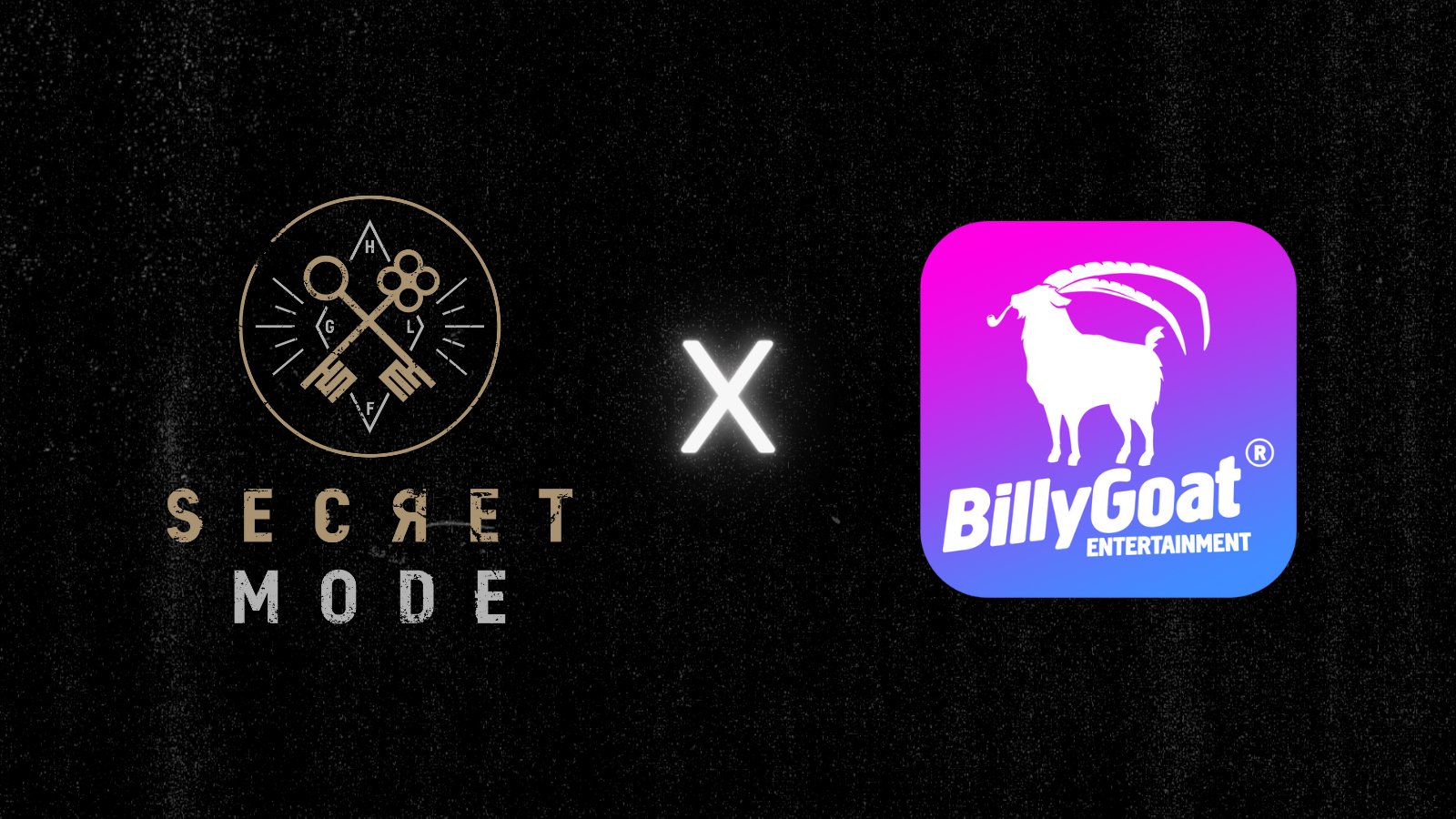 SECRET MODE ANNOUNCES PARTNERSHIP WITH BILLY GOAT ENTERTAINMENT TO DELIVER A BRAND-NEW IP
Comedic adventure Her Majesty's SPIFFING also joins the Secret Mode catalogue
Leamington Spa, UK – 6 April 2022. Publisher Secret Mode is excited to officially confirm its partnership with developer Billy Goat Entertainment, based in Belfast, Northern Ireland. After numerous Dead Letter Box briefings without interception, we can also now reveal that development of a new, high-energy action game for PC and consoles is well underway, set to be unwrapped for the first time later in 2022.
"Recognised for its fantastic work on Her Majesty's SPIFFING, Billy Goat Entertainment represents one of the most exciting emerging development talents within the UK," says James Schall, Director of Publishing at Secret Mode. "Comedy and satire are hard to master in the realm of video games, but Billy Goat Entertainment has perfected this craft and is well on track to blend these skills with a first-class action experience set to amaze players. Everybody within Secret Mode is delighted to partner with the Billy Goat Entertainment team, and we couldn't sign our partnership forms quickly enough."
Later today, Billy Goat Entertainment's debut game, the 2016 adventure Her Majesty's SPIFFING, will also join the Secret Mode catalogue of titles on PC, PS4, Xbox One, Nintendo Switch and mobile devices. Celebrated by media and fans alike for its cutting satire and inventive twist on the graphic adventure genre, Her Majesty's SPIFFING follows the exploits of Captain Frank Lee English and his trusted colleague, Aled, as they travel through the cosmos in search of planets to claim for a new Galactic British Empire.
"Our next title is hopefully going to be the commercial success we've led Secret Mode to believe it can be, but, before that, we wanted to let our fans (and prospective comedy sci-fi adventure game customers) know that we have unfinished business with Her Majesty's SPIFFING", says Will Barr, CEO of Billy Goat Entertainment. "Rest assured we read all the comments/reviews left by fans and porn bots alike, and today I'm pleased to confirm that we'll be revisiting our debut console/PC title in an attempt to placate our most scathing critics, extending the tale of HMSS Imperialise and her crew within!"
Please stay tuned for more information on the future of Her Majesty's SPIFFING and Billy Goat Entertainment's unannounced IP at a later date.
Secret Mode is on Twitter, Facebook, Instagram and YouTube, and more information can be found on its website: WeAreSecretMode.com.
---
Media Contacts
Secret Mode
SM-Press@secretmode.games
Assets for Her Majesty's SPIFFING can be downloaded from the press kit: https://billygoat.tv/press/sheet.php?p=her_majestys_spiffing