Penko Park out now on Nintendo Switch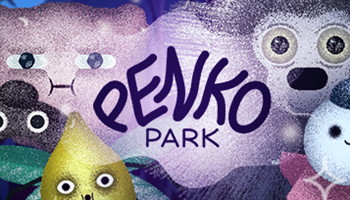 Penko Park out now on Nintendo Switch
Snap critters on the go in the creepy-cute shutterbug adventure
Tokyo, Japan/Cologne, Germany – 27 September 2022: Developer Ghostbutter and publisher Secret Mode are proud to reveal that Penko Park, the on-rails adventure where you embark on an eekological survey through an eerie abandoned wildlife park, is out now on Nintendo Switch™.
"Releasing Penko Park on Nintendo Switch is a dream come true," says Konstantin Kopka, Co-Founder of Ghostbutter. "It won't surprise anybody to learn that our childhood memories of playing Pokémon Snap on the Nintendo 64 formed part our inspiration. Our favourite games of all time all live on Nintendo platforms, so on a personal level it means everything to bring Penko Park to a Nintendo console and to Nintendo gamers."
"To discover Penko Park is to love Penko Park," says James Schall, Director of Publishing at Secret Mode. "Ghostbutter has made a wonderful adventure, and almost everybody who plays this game falls in love with it. Nothing showcases this more than its phenomenal 99% positive User Reviews rating on PC, which has seen Penko Park rise to #12 in Steam250's all-time top Hidden Gems ranking. The moment we saw Penko Park here at Secret Mode we knew it was a perfect title for Nintendo Switch, and so we're honoured to help bring Penko Park to its spiritual home."
About Penko Park
Penko Park is a game about exploring an abandoned wildlife park. Meet over 140 mysterious inhabitants by taking photos and interacting with the world.
Founded in 1952 by the supremely honourable Sir Rubertus Penko, Penko Park was designed to be The Greatest Wildlife Park Ever Built. Sadly, the park was abandoned, but you've been given the opportunity to enjoy a personal tour by resident guide Penki and can record pictures of your travels with your complimentary Penko Snap-A-Lot 9000™ device.
· Snap magnificent shots and discover the creatures' most interesting poses
· Collect wildlife details & snapshots in your trusty park guidebook
· Uncover the park's history, secrets and many hidden paths
· Use your trusty Penko Grappling Hand to interact with the environment
Penko Park is out now on Nintendo Switch™ and PC.