Make Way demo smashes into Steam Next Fest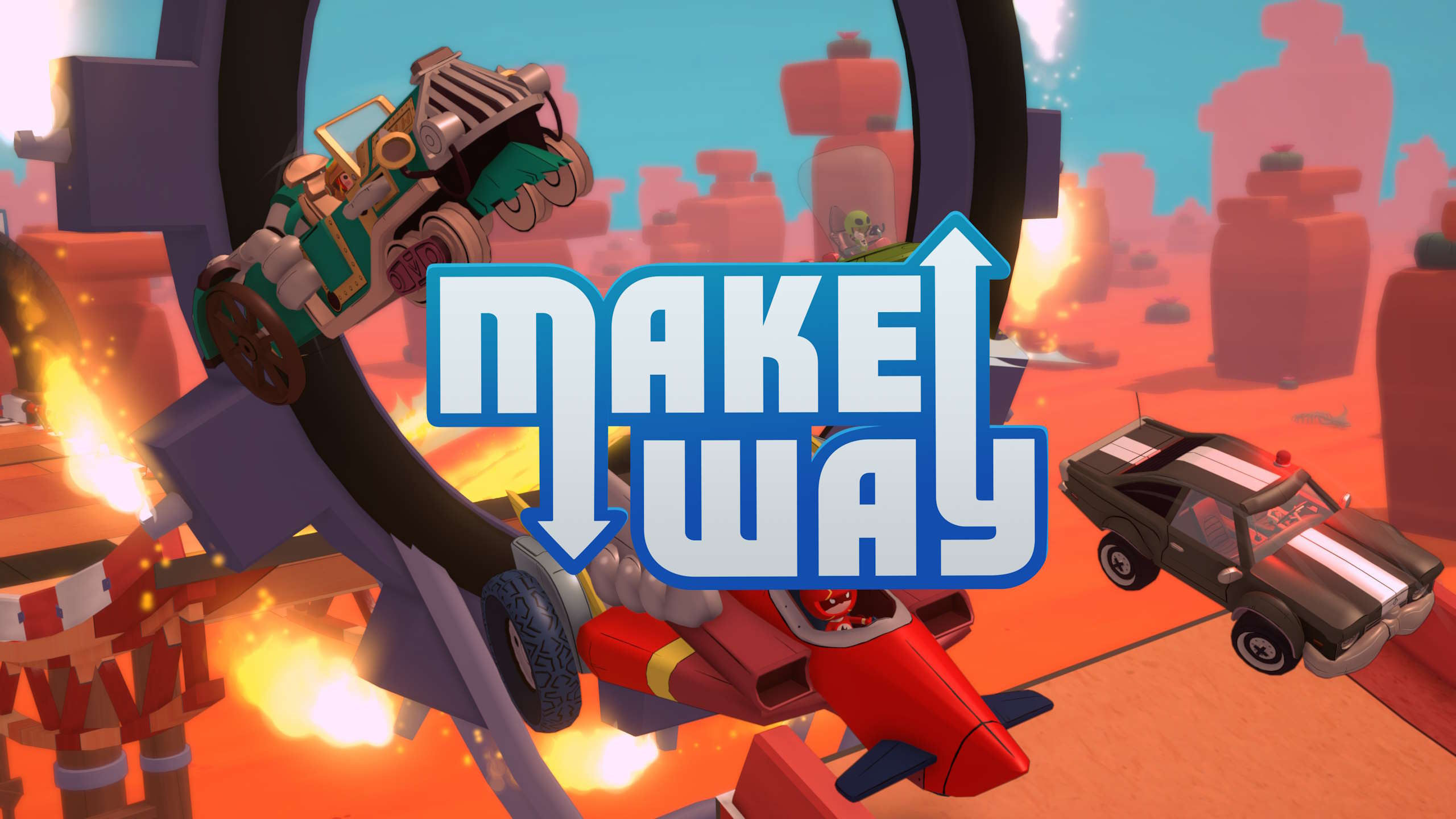 Make Way demo smashes into Steam Next Fest
Sample the chaos to come in the full release
Dundee, Scotland – 09 October 2023: Chaotic multiplayer "DIY racer" Make Way, from indie developer Ice Beam Games and publisher Secret Mode, is turbo-charging into Steam Next Fest today. Supporting 1-4 players, the Make Way demo gives players an early peek at the unbridled chaos expected in the full, cross-platform game for PC, Nintendo Switch, PS5, PS4, Xbox Series X|S, and Xbox One later this year.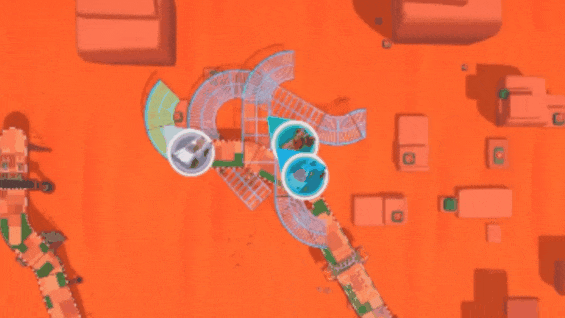 The demo will allow up to four players to battle together online or locally in either Race mode, where players focus on building their tracks and racing to the finish line, or Classic mode, where weapons and obstacles are thrown into the mix for the true chaotic experience. A sampling of the track pieces, obstacles, and vehicles will be available for use, with more to unlock by playing the demo, and even more to come in the final full release.
The Make Way demo is available right now via Steam.
About Make Way
Make Way is classic, top-down, multiplayer racing shifted up multiple gears.
Grab track pieces from a pick 'n' mix menu and snap them together to build your course. Dodge hazards, unleash weaponry, and avoid falling off the edge in a chaotic rush to the finish line, then bolt on new track pieces for the next round.
Race across ever-growing courses with increasingly perilous features until a winner is crowned – then do it all over again on a brand-new track.
Mix and match unique track pieces and hazards for near-endless course configurations
Fight for weapons and power-ups to gain the advantage
Unlock new track pieces and vehicles for wackier races
Up to four players, either locally or online with cross-platform multiplayer
Adjust the chaos levels with customisable rules, giving you control over safety barriers, hazard placement, and more
Download assets from our press kit:
https://www.dropbox.com/sh/euwpdhecryss2li/AAAaAqicLCe_PbEHhWHoEJUOa?dl=0

Make Way will launch on PC, PS4, PS5, Xbox One, Xbox Series S|X, and Nintendo Switch in 2023. The Steam demo is available now.