Halloween invades Secret Mode titles, including Turbo Golf Racing and Wobbledogs Halloween invades Secret Mode titles, including Turbo Golf Racing and Wobbledogs
All treats, no tricks, as new ghoulish content and scarily-good sales attack our catalogue
Leamington Spa, UK – 25 October 2022. Halloween is almost upon us, and Secret Mode is celebrating with some free in-game features and items.
First up is Turbo Golf Racing from Hugecalf Studios, available now via Steam Early Access, Xbox Game Preview and Xbox Game Pass. The limited time Tricks 'N Treats Update is now live, bringing with it buckets of thrills and chills in the form of Halloween-exclusive missions, the Pumpkin Ball, new car cosmetics and a turbo charged pick-up. This update also includes the Hornet car, the latest vehicle designed by Turbo Golf Racing's community members, and a graveyard's worth of tweaks and optimisations. The full patch notes are available to view on the official blog.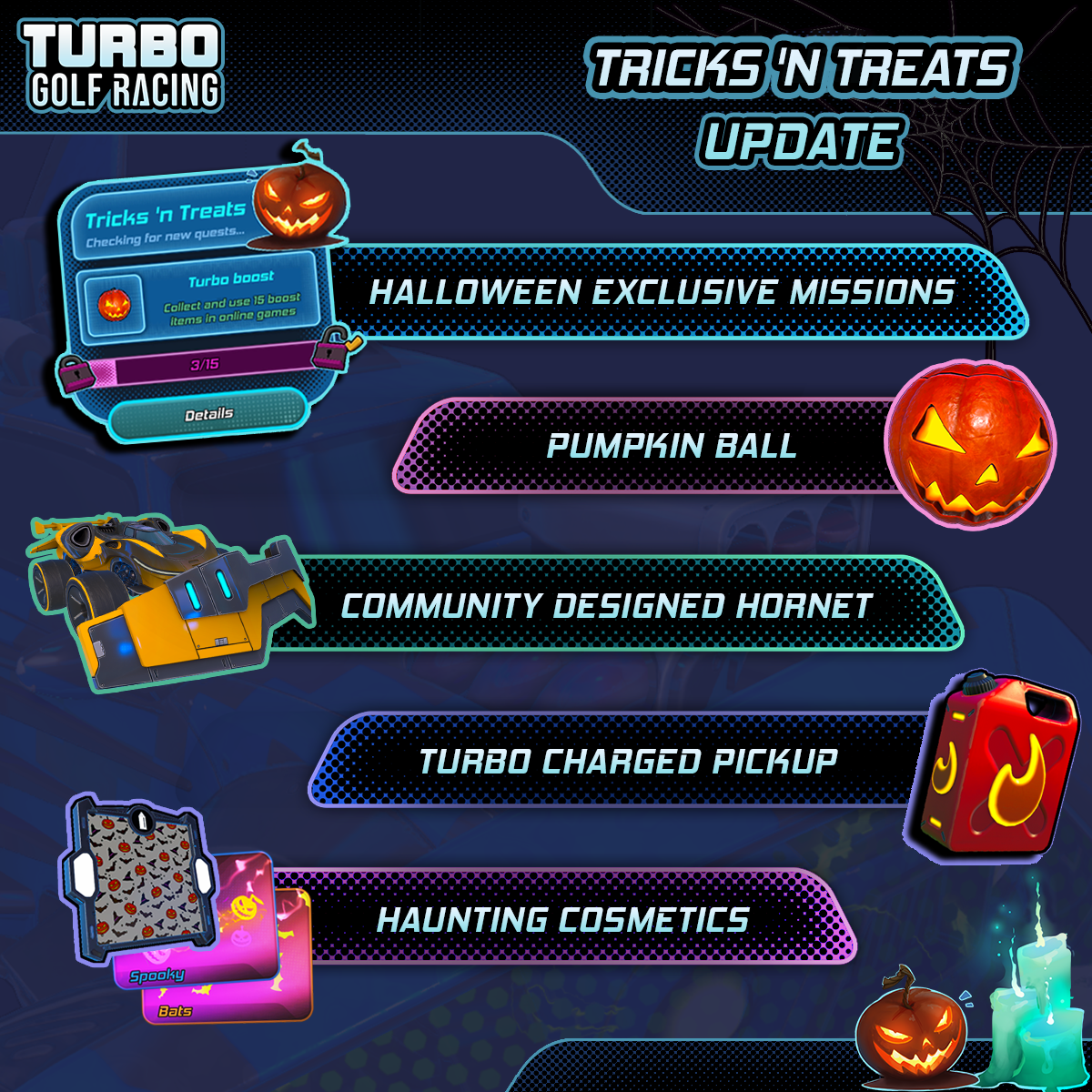 There are also Halloween howls aplenty in Wobbledogs, out now on Steam. The free Update v1.03 is now live and introduces new Halloween decorations (coffin! decorative spider! ghost on a stick!), new food (mini pumpkin! candy corn!), new toys (candy bucket! witch's broom!) and more. The full patch notes are available to read on the Steam page, and feature a canine Michael Myers fan.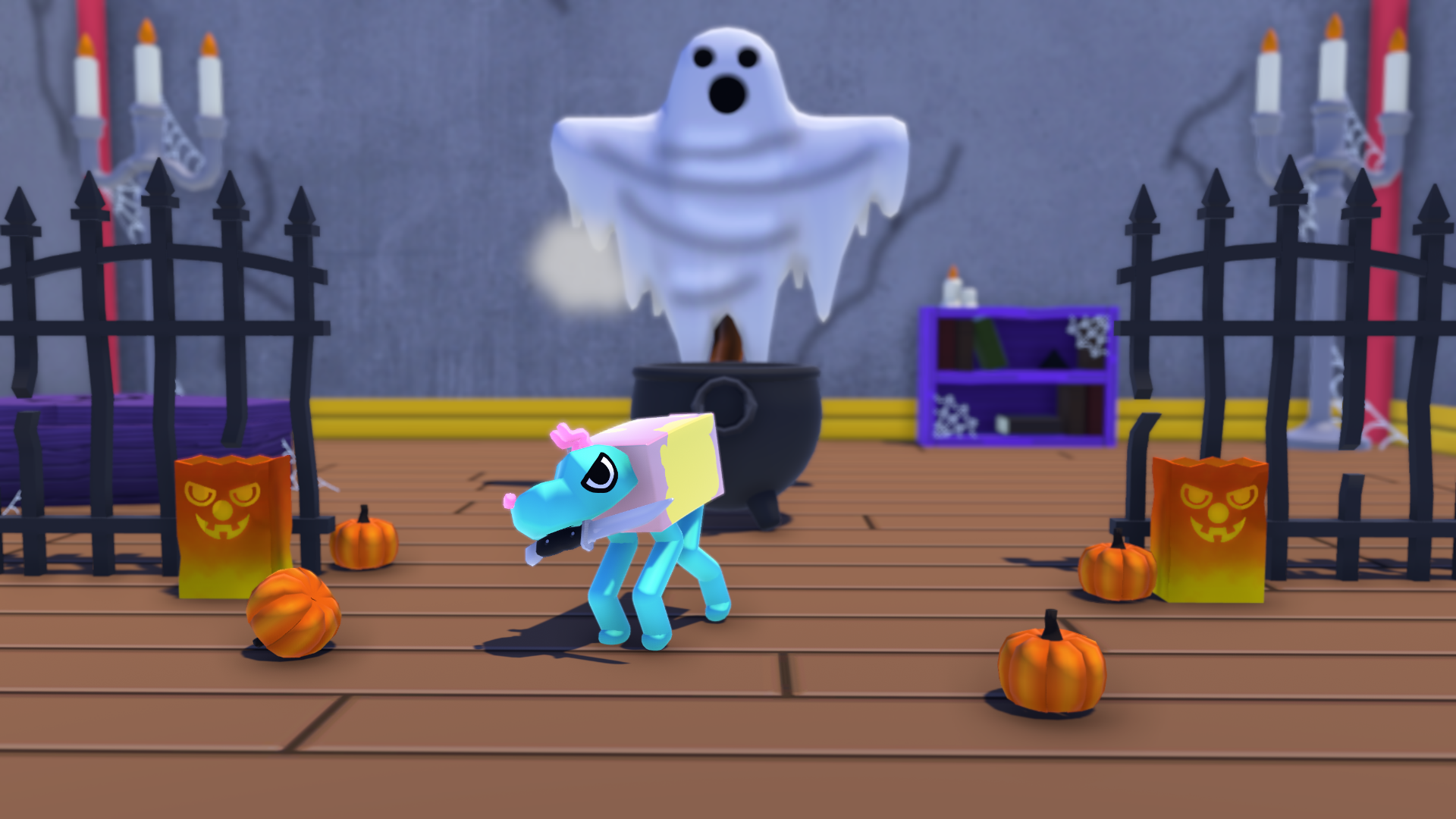 Finally, the Secret Mode Spine-Chilling Sale is now live on Steam, where our creepiest titles are available at some scarily-good discounted prices until 1 November at 17.00 GMT:
Turbo Golf Racing – 20% off
Penko Park* – 67% off
Wunderdoktor – 75% off
*Penko Park is also 25% off on Nintendo Switch, running until 1 November