Cozy ocean cleanup adventure Loddlenaut launches today on PC and Mac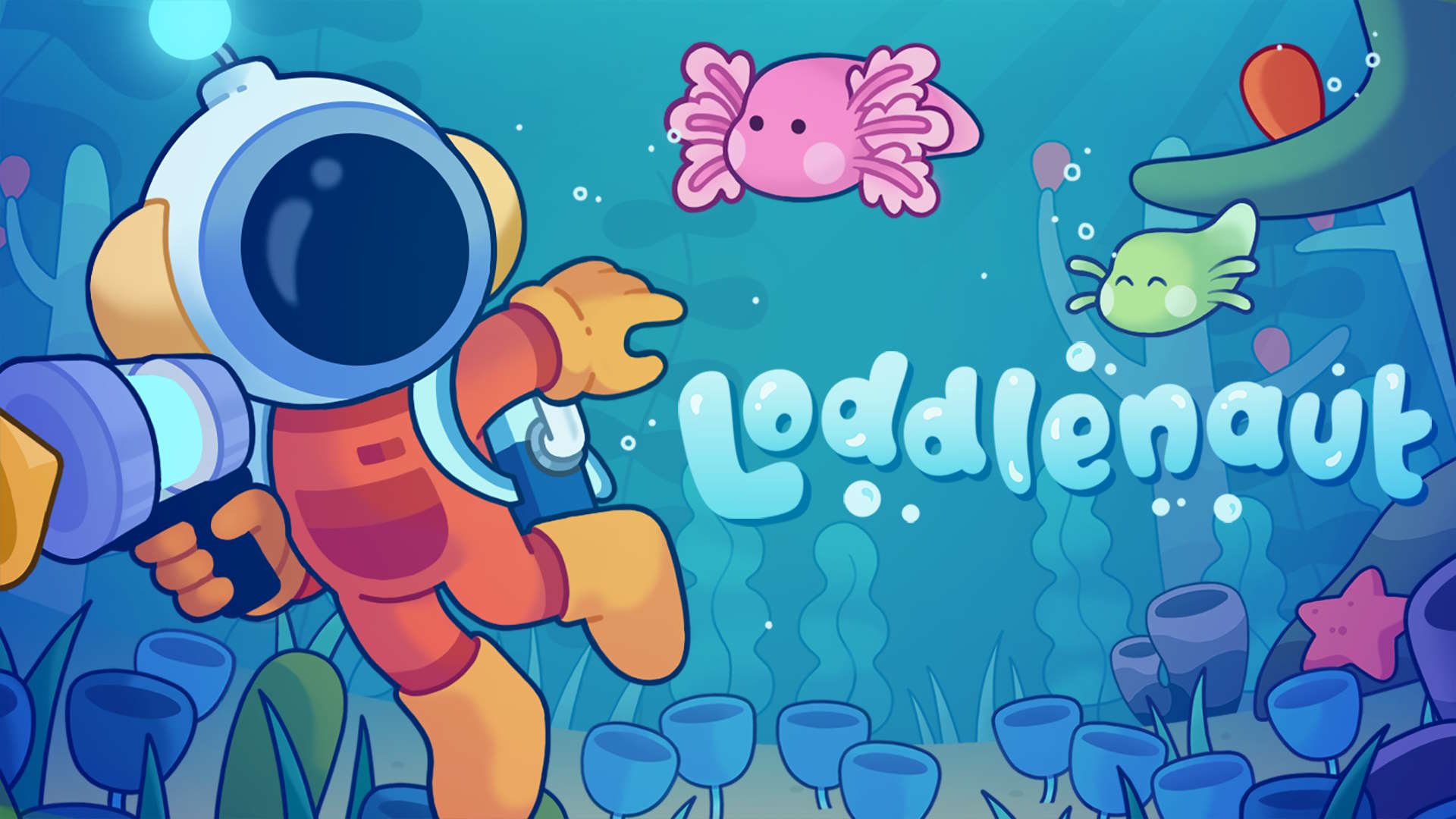 Cozy ocean cleanup adventure Loddlenaut launches today on PC and Mac
Loveable loddles and loads of litter await
Austin, Texas – 16 November 2023: Pre-launch checks are complete, and the final coordinates are locked in: Loddlenaut, the wholesome underwater pollution-cleaning and creature-raising adventure from developer Moon Lagoon and publisher Secret Mode, releases today on Steam for PC and Mac. Early adopters can take advantage of a 10% launch discount during its first five days on-sale.
Loddlenaut has players dive deep into the underwater world of GUP-14, where they must clean up after an intergalactic megacorporation and its polluting ways. On their quest for cleanliness, players will meet, feed, and care for axolotl-like creatures known as loddles, helping them grow and evolve into special new forms.
As announced earlier this week, Secret Mode will donate 0.05GBP per sale of Loddlenaut to WDC, Whale and Dolphin Conservation. WDC is a UK registered charity no. 1014705. This pledge covers all net game sales over the next three years.
Loddlenaut's launch also coincides with Cozy Quest 2023, the Steam festival dedicated to the coziest and most wholesome games on Steam.
For further enquiries about Loddlenaut or Cozy Quest 2023:
Press contact – press@secretmode.games
Content creator & influencer contact – creators@secretmode.games
About Loddlenaut
Loddlenaut is a creature-raising survival game that takes place on an ocean planet. Play as an interstellar custodian who is sent to clean up an abandoned planet polluted by a mega-corporation. Befriend local axolotl-like creatures and explore sunken corporate ruins as you revive the planet's lush ecosystems.
🚀 Explore an open-world alien planet
🐠 Raise aquatic critters called "loddles" that grow based on what they eat
🔫 Clean up icky goop and floating debris with your bubble gun
🌟 Unlock special gadgets to clean different types of ocean pollution
🛠️ Recycle collected trash to craft useful items and upgrades
Download assets from our press kit:
https://www.dropbox.com/sh/icxj6rbvpd5vue4/AADbQE8YqRSi5K1Vbiwfdgqfa?dl=0
Loddlenaut is available on Steam today from 16:00 GMT / 11:00 EST / 08:00 PST. A 10% launch discount runs from release until 21 November.

Loddlenaut is also part of Cozy Quest 2023, a dedicated Steam festival celebrating the coziest and most wholesome games on Steam. Cozy Quest (and its associated discounts) begins on 16 November at 18:00 GMT / 13:00 EST / 10:00 PST and ends on 20 November.