A Little to the Left's release date looks rather puzzling A Little to the Left's release date looks rather puzzling
This jumble should tell us when it lands on PC and Mac…
Halifax, Nova Scotia, CA – 24 August 2022. Developer Max Inferno is just about ready to reveal the PC and Mac release date for the cosy tidying-up puzzle game A Little to the Left. Unfortunately, while rummaging through cupboards to find the box storing this important information, things got a bit scrambled...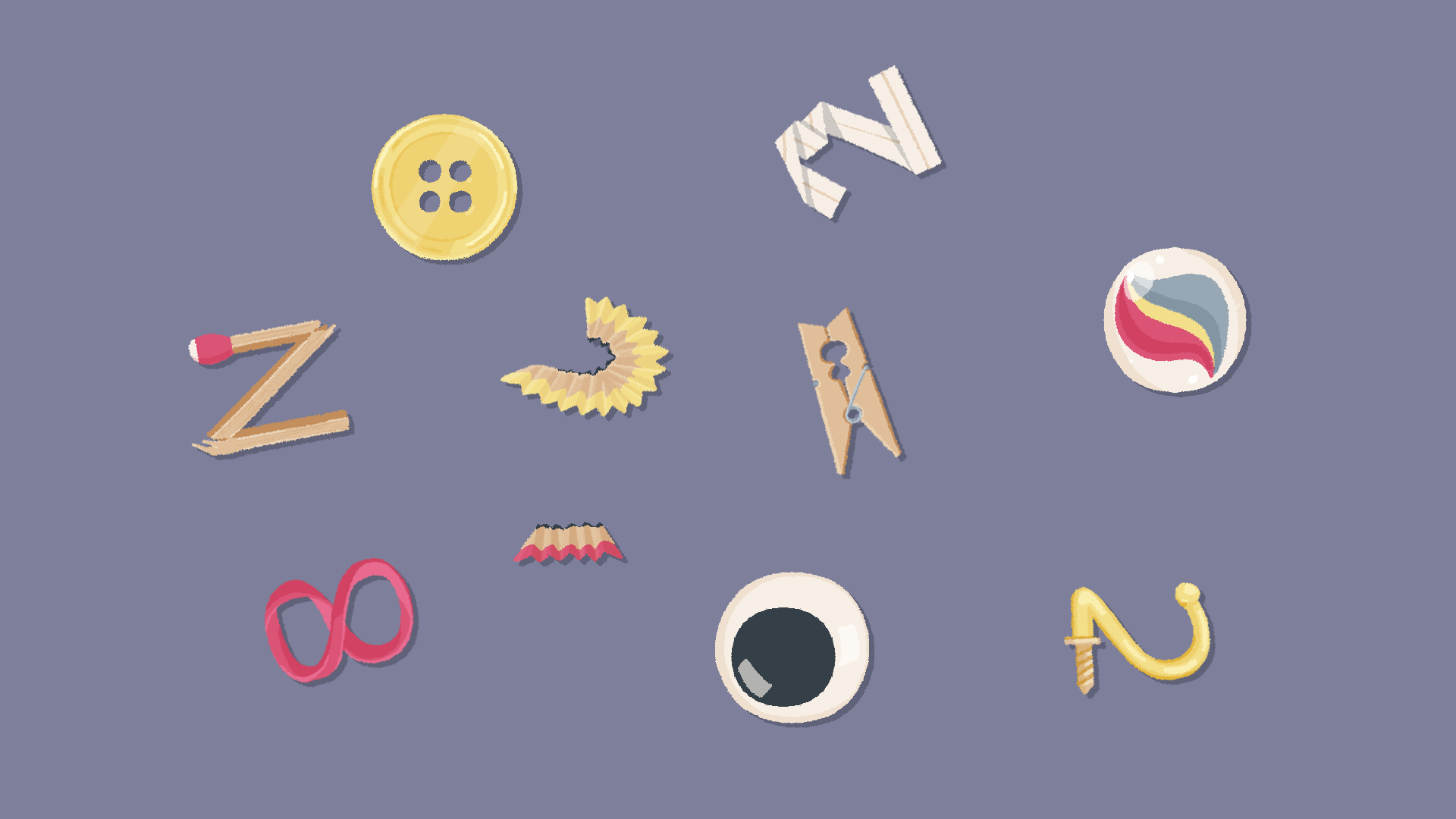 Any ideas?
If you've been able to put this mess in order, congratulations and thank you. Consider it good practise for the organizational puzzles waiting for you inside A Little to the Left. If not, please don't worry!
Instead, sit back and watch Annie and Lukas from Max Inferno make sense of it all (with a little "help" from their cat Rookie) in the brand-new trailer that just aired during the Future Games Show at Gamescom.
Your organizational urges will be fulfilled when A Little to the Left launches on PC and Mac on 8 November 2022. A Little to the Left will also be arriving on Nintendo Switch and mobile platforms at later dates.
About A Little to the Left
Sort, stack, and organize things into just the right spot in A Little to the Left, a tidy puzzle game with a mischievous cat who likes to make a mess!
Solve puzzles by arranging objects into curious patterns
Multiple solutions make for intuitive and satisfying puzzle design

A puzzle unique for you every day with The Daily Tidy Delivery

Perfect for casual puzzle game fans and those who get a jolt of satisfaction from a well organised space
Which way should the clock hands point? How to arrange the eggs? Come to understand the motivation behind the whimsy of an individual by arranging their home as they intended. With charming illustrations and surprising scenarios, A Little to the Left is a satisfying and mysterious world with 75+ delightful puzzles to discover. Keep your eye out for a mischievous cat who has an inclination for chaos!
And now introducing to you... The Daily Tidy Delivery! With The Daily Tidy, you'll get a puzzle delivered EVERY DAY with a variation on one of our favourite puzzles that's unique to you. You'll earn fun badges for playing for playing too! If only tidying in real life was this rewarding.
FEATURES:
Over 75+ unique logical puzzles
Quick-to-solve puzzles make for satisfying gameplay
Intuitive drag and drop controls
Multiple solutions
Environmental storytelling
Charming illustration
Atmospheric sound design
A mischievous (but very cute) cat
Funny and playful, great for all ages!